Masterclass Psychiatry Special Edition 2020
Arctic Winter Workshop 5-7 February, Brändön, Luleå
When talking gets tough – Communicating effectively and empathically in difficult situations
Region Norrbotten in collaboration with the Tavistock Clinic London/UK, Barmelweid Clinic/Switzerland and Technical University Munich/Germany
Learn how to handle effectively and empathically difficult clinical dilemmas in everyday psychiatric practice and enjoy the magic of our winter environment in this special arctic winter workshop.
Improve your communication skills in difficult clinical situations
Develop strategies to handle impulsivity
Learn how to talk about weight to patients with eating disorders
Understand how to debrief effectively after trauma
Explore strategies to deal with somatoform disorder
Develop your confidence in dealing with antisocial and narcissistic personality disorder
This is the fifth event in our international Masterclass Psychiatry programme. This time, in this in-depth hands-on masterclass, world-leading experts will share their psychotherapeutic expertise and discuss their and your cases.
This workshop is for specialist and trainee doctors in psychiatry, child-and adolescent psychiatry, forensic psychiatry and general practice, and professions allied to medicine with a special expertise and interest in mental health.
Welcome to Luleå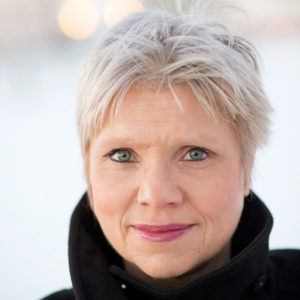 Ursula Werneke, Organizer Masterclass Psychiatry
Programme
Course language: English. Programme, speaker presentations and reading list are available online.
Lipus course description (Swedish)
Registration is closed
All resident places are sold out, but we maintain a list for any last minute positions. Please get in contact if you are interested in this.
Masterclass Psychiatry development
To keep in touch and receive updates about Masterclass Psychiatry, sign up to our newsletter.